Your 3 * Superior Boutique Hotel in Champéry
BOUTIQUE HOTEL BEAUSEJOUR & SPA
Since 1914, nestled at an altitude of 1050m in the heart of the authentic resort of Champéry in the Valais region of the Swiss Alps, the delightful boutique hotel Beau-Séjour and its spa called "Nuage", form a group of 3 chalets whose style is resolutely Alp-chic and relaxed. They perpetuate the Swiss tradition in a warm mountain atmosphere. The charming century-old hotel, within the "Region Dents du Midi" now run by the Kleinknecht Zurkirchen family, is a 3-star superior boutique hotel offers a breathtaking view of the Dents-du-Midi, the region's emblematic mountain, where sports and nature lovers will find tranquility, conviviality and a gentle Swiss way of life.
Own wellness and SPA area
Panoramic view over the mountains
Hotel Parking
Testimonials from our customers
Perfect

Everything was perfect! A great welcome and a very modern room, which at the same time preserves the "cocooning" effect of mountain huts.
We really enjoyed the breakfast. Lots of local produce and a great selection of breads and pastries.
Go there with your eyes closed, you won't be disappointed.
Fantastic

It was the third time we stayed at this hotel. We were able to enjoy the Junior Suite with private Jacuzzi and terrace: the best! The manager, Sophie, and her team are very welcoming every time! With a smile and always a good word! That alone makes you want to come back. The room is lovely, well furnished and decorated, you feel at home! We have a wonderful view of the mountains from there. Coffee and tea available in the room: a plus. Breakfast buffet of thunder with a very interesting choice to spoil yourself well in the morning! Bravo, because this is not always the case in the hotels we visited.
Beautiful rooms, wonderful staff, great food

A fantastic spot for a romantic summer getaway, with excellent trail running and riding in the area. Friendly staff, beautifully appointed rooms, and the spa has many original touches found nowhere else.
Typically Swiss Hotel

If you are looking for a typical Swiss hotel style you won't be disappointed at all. Clean, friendly staff, beautiful decoration, excellent breakfast, view etc. Of course the SPA was the most! We enjoyed our relaxing time with the Lifestyle Double Deluxe with bath it was perfect.
Toujours le même plaisir

C'est la seconde fois que nous venons dans cet hôtel et c'était toujours le même plaisir, tout était parfait, l'accueil, les services, l'établissement, le restaurant, le spa, nous ne pouvons que recommander cet excellent établissement !
Fantastique !

Nous avons passé un superbe séjour! Merci mille fois! Le spa est aussi, fantastique!!! (Moi qui n'aime pas cela normalement, j'ai regretté de ne pas y être allée la veille aussi)!
Sehr gemütlich

Sehr gemütliches Hotel. Die verschiedenen Erneuerungen sind hervorragend integriert. Alt und neu ist hervorragend kombiniert. Wir fühlten uns von der ersten Minute an sehr wohl. Man spurt den guten Geist, der im Hotel herrscht. Wir kommen wieder.
Ein tolles Erlebnis

Es war ein tolles Erlebnis, in ihrem Hotel zu Gast zu sein!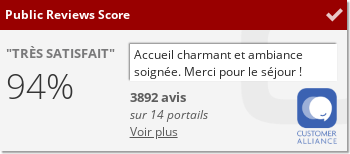 A few lines more about the hotel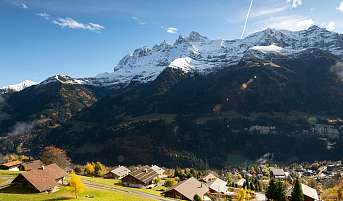 Champéry is a ski resort in winter, a hiking and mountain biking resort in summer, and is part of one of the largest ski resorts in the world: Les Portes-du-Soleil.
With its Spa with a view, discover all the spa experiences that this wellness offers; hammam, sauna with a view over the mountains, jacuzzi, foot baths, floatation tank and sensory showers for a unique spa experience, a great Spa Retreat.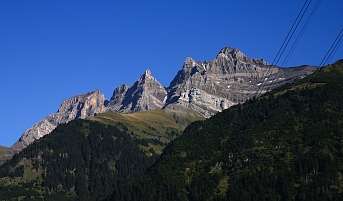 A hotel for every budget
This house consists of a main chalet, typical of the Val d'Illiez, with its historic rooms, and two secondary chalets, one of which houses the restaurant.
All rooms are different, and thus we have 11 categories of rooms; for every taste, every budget and every type of guest; families with 1, 2, 3 or 4 children are welcome at the Beau-Séjour. By the way, at the Beau-Séjour you will find the best prices and advantageous special offers of the region.
It is located 400m from the cable car, on the road to the village. Limited covered parking and parking spaces are available on reservation.