Beau-Séjour, Charming hotel in ski resort in Chalet style
Champery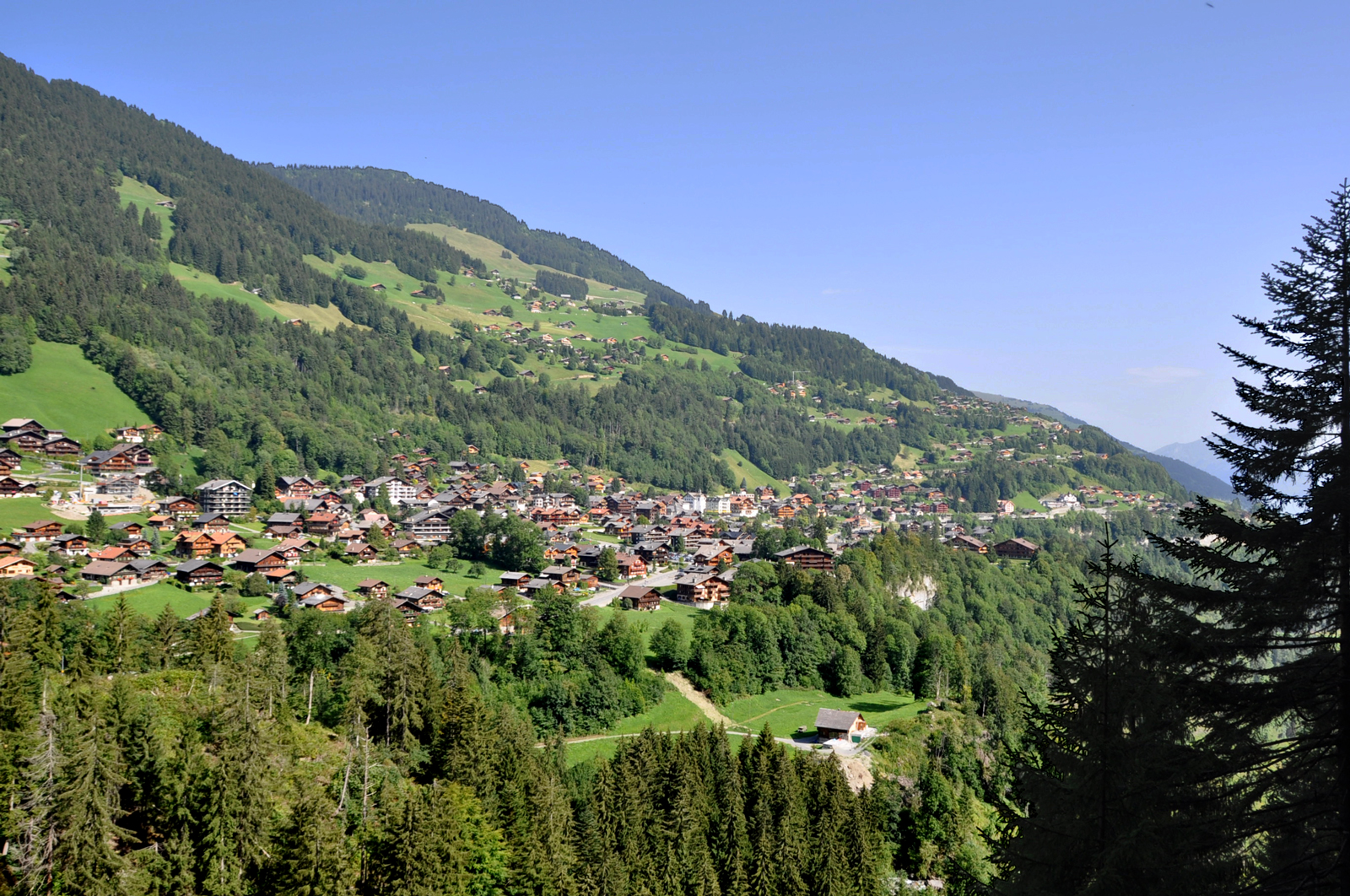 This typically swiss hotel in Valais enjoys the best location in terms of proximity to major Swiss cities such as Lausanne, Montreux and Geneva as well as its accessibility. The site is quiet and yet close to shops and facilities. It offers a breathtaking view of the Dents-du-Midi where lovers of sport and nature find friendliness and the sweetness of Swiss life. At 1h30 by car from Geneva, access to Champery is by road or by cogwheel train. Everything is practical; in particular the garages, the Ski-Bus stop, which is in front of the door of the ski room and only 400m from the cable car and the station (4 min by foot, 30 sec by bus). Take a few steps and you are at the supermarket, bank or pharmacy.
Boutique Hotel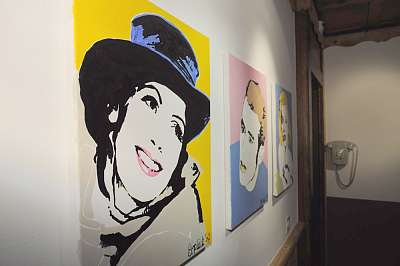 The first real Valais hotel Boutique in Switzerland in its category, it is a charming hotel located in the heart of Champéry, on the road to the village. It combines Swiss tradition, chic sport and a warm atmosphere. The term boutique hotel was introduced in the United States to categorize hotels generally 5, sometimes 4 stars that wanted to distinguish themselves from chain hotels, standardized and impersonal. This trend has kindly entered the 3-star hotel category in Europe and Switzerland in particular. Before moving to Champéry, Sophie had opened a decoration and coffee shop called Art.Boutique.Café in the village of Küssnacht am Rigi in the canton of Schwyz. The shop having followed Sophie with the takeover of the Beau-Séjour hotel, it was then quite natural to exhibit all the objects and art there. Thus the name Art.Boutique.Café was transformed into Art.Boutique.Hotel.
Philosophie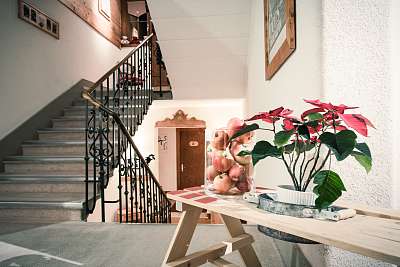 Our mission is to offer quality accommodation and personalized services in a rustic, family and unique setting. We attach great importance to the fact that our host enjoys his stay summer and winter as if he were at home; he is not in a hotel, he is in a large chalet, a chalet hotel. Passionate about our business and driven by the desire to always do the right thing, to evolve and improve our services, we remain on the lookout for new ideas. Here are some words that express our values:
Authenticity,
Respect,
Reaction,
Pro-activity,
Communication,
Enthusiasm.
Since 1914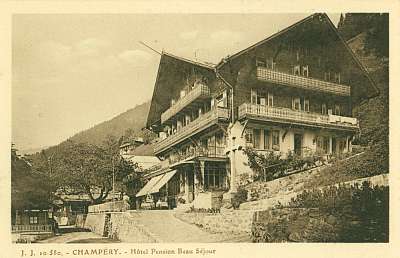 In the heart of Champéry Village, the Beau-Séjour Hotel proudly welcomes tourists from all over the world since 1914. The first English clients who made this elegant chalet so typical of the Val d'Illiez their home-away-from-home, were successively followed by Germans, Belgians, French and, of course, Swiss tourists. Today is a new start; the hotel and its 18 rooms is reborn with a new face. It was renamed «Art.Boutique.Hotel Beau-Séjour». Sophie and Philippe are very pleased to represent the fifth generation of owners who are allowed to take care of this beautiful building which they found charming at their very first visit. They are carrying on the tradition of warm welcome in the cosy atmosphere of this very old Chalet-Hotel.
Our mission
What, Who, How, Why
We wish to offer a 3 star quality accommodation of Boutique Hotel type, with attentive services, respectful and close to the customer, in a unique setting mixing modernity and authenticity. This allows us to respond to the need for comfort, experience, the search for a different stay and the need to connect with the European tourist clientele.
Our core target is couples between 35 and 55 years old and families during the vacations; secondary residents and tourists, summer sports enthusiasts - hikers or cyclists - skiers of all types, amateurs or professionals needing to relax after their activity.
The establishment is open all year round, except for seasonal vacations, in order to maintain the economic operation of the company and to be able to continue to maintain and develop the establishment and satisfy its shareholders.
We attach great importance to the fact that our customers enjoy their stay in summer and winter as if they were at home; almost not in a hotel, but in a large chalet, a chalet hotel.
Passionate about our business and driven by the desire to always do well, to evolve and improve our services, we remain on the lookout for new ideas.
With our Spa, we wish to answer a regional and tourist need; that of a 4 seasons tourism which aspires to a wellness experience.
We wish to offer a quality wellness space, original, respectful of the environment and local traditions to the regular and tourist clientele of the Dents-du-Midi Region. A place open to the public that combines the rustic framework of the Swiss tradition in its materials with a touch of contemporary, warm and original decoration.
The objective is to draw attention to the region by proposing an offer that meets the need for experience that characterizes the European tourist clientele.
Our vision
What intention, why, for what purpose?
We wish to have an optimal size which allows us to guarantee a close treatment to our customers while bringing them comfort and renewed services, in adequacy with the evolution of lifestyles and needs.
We want our establishment to be recognized for its quality of welcome and its good management, and to be a flagship address within the Portes du Soleil and the Valais. Associated with a family management, serious and a bit daring, we place ourselves in a process of continuous improvement in the respect of the principles of sustainable development to guarantee a stable profitability while applying the values of the company. This should allow us to maintain jobs and guarantee the economic functioning of many companies.
As a provider of customers for the businesses of our village, we wish with our Spa, to propose a unique place of a size adapted to the regional need which can be a tool of promotion for the establishments of lodging around and which gives satisfaction to the local subscribers, as well as to the specific visitors. We wish to reinforce the notoriety of the Val d'Illiez - water valley.
Our Values
The words that describe us
It is important to us that our guests feel welcome and at ease in our region, that they can evolve in a spirit of ethics, enthusiasm, commitment, generosity, respect and harmony; in a setting that combines comfort, creativity and aesthetics.