Champéry is both a resort in winter and a mountain village with activities in summer
When you come in Valais to Beau-Séjour for winter, you mainly practice winter sports. Whereas in summer you come to breathe the fresh air of the Portes-du-Soleil mountain pastures (PDS), which become a vast territory for hiking, horse riding or a kingdom of mountain bike tours.
Portes-du-Soleil in Winter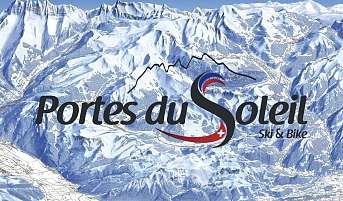 Never twice the same slope!
Unique in Switzerland, enjoy the world's largest international and connected ski area ! Yes, it's in Valais! With its 650 km of slopes, 228 ski lifts, 283 slopes (27 black, 104 red, 119 blue, 33 green), 10 snow parks and 90 restaurants on the slopes, 4 Swiss and 8 French resorts, pioneers of their time, joined forces in 1965 to form the PDS.
This domain is close to Geneva and its international airport. It is located on the French-Swiss border, 1st resort of the Valais, in the heart of the Alps, between Savoie and Valais in Switzerland. It is part of the Espace Mont-Blanc and constitutes a real "Natural Powder Reserve".
The skier doesn't have to ski twice on the same slope during the day, benefits from an incomparable offer both for beginners who have fun and for professionals who train on the famous Alpine Ski World Cup slope in Avoriaz. It is a real discovery of the incomparable mid and high mountains in France and Switzerland.
Portes-du-Soleil in Summer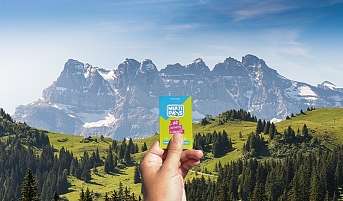 Valais offers many surprises! With its 580km of marked hiking and mountain bike trails, Les Portes du Soleil is a huge playground for hikers and mountain bike enthusiasts. Enjoying a walk, trekking, family hiking, motivating yourself with friends for Nordic walking or running are all promising activities for Swiss bipeds and others.
Those who prefer two-wheelers, whether by bicycle, road bike, tandem or mountain bike, a multitude of marked routes and Freestyles parks are available all around.
The domain is well known to mountain bikers worldwide for its European and world Downhill and Cross-country competitions such as the Mountain Bike World Cup track in Champéry during the UIC Championship. It is the largest domain in Valais.
Highlight in Winter: Skiing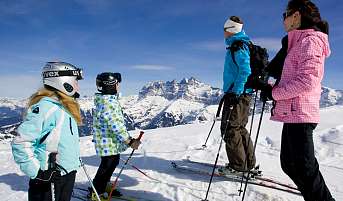 Skiing and snowboarding are of course the most popular sports practiced as in any mountain winter resort in Switzerland. It should be noted that Telemark has made an astonishing reappearance since 2008. Between Champéry and Torgon, there is also a small fun but above all fascinating to watch competition every year; it is called the "Tour des 3 Bouteilles".
Secondary activities in winter: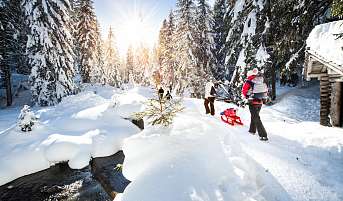 Cross-country skiing
Snowshoeing outings
Sledging descents
Walks through and around the village
Main activities in summer: hiking and mountain biking with Multi-Pass
In summer, the entire region is transformed into a vast natural discovery park. Walking lovers, those who enjoy the captivating silence of the mountains, will enjoy the domain even more extensive than in winter; in fact, it takes on gigantic proportions, streaked with route and footpaths.
Secondary activities in summer: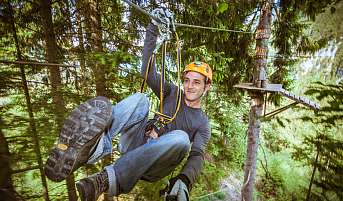 AccroBranch, Disc-golf, Disc-golf
Via Ferrata, Canyoning,
Climbing wall, Vita course, summer walks,
Swiss Vapeur Parc, Aquaparc, Happyland, Funplanet, Labyrinthe Aventure
Golf, Casino, chocolate factory, Alimentarium, Gianada Foundation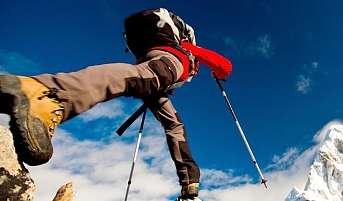 Guided discoveries for most of the activities are organized in collaboration with Champéry's mountain guides, in both summer and winter. Feel free to contact them directly if you need any information:
Fernand Rey-Bellet +41 79 435 03 94
Fernand Berthoud +41 24 479 16 94
Jacky Pochon +41 79 637 70 37
Vincent Gianinetti +41 79 449 56 08